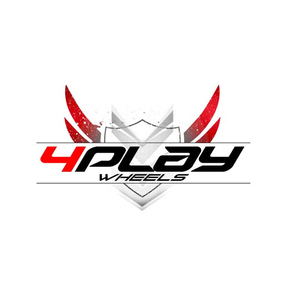 OE Wheel Distributors is known for making some killer wheels for rides. The company started its journey in 2000 and today, it is one of the leading brands for car and truck quality wheels. It has introduced a new collection of bold and unique wheels in the market by the name 4Play Wheels. 4Play Wheels is all about aftermarket and replica wheels.
The collection of 4Play Wheels goes beyond car wheels as it also includes truck and jeep wrangler rims. The company has introduced five unique designs featuring different finishes, bolt patterns, and offsets. Its aim behind launching the new collection of wheels and rim is to meet the requirements of owners of traditional models of the jeep, trucks, and SUVs of GM and Ford.
Any vehicle is best complemented when it is fitted with remarkable wheels and 4Play Wheels exactly gives you the same. Thanks to the advanced technology and modern infrastructure, the brand is able to provide its clientele with attention-seeking wheels and rims. The collection is extraordinary not only by looks but also in terms of quality. Each wheel is made available to the public once it is supervised by the technicians.
4Play Wheels is worth handpicking for aftermarket wheels and rims. You can instill confidence in the brand for true wheeling experience.
Website: https://4playwheels.com/
No followed people